1. Laugh at your own misery
This cute kid crying image with a witty one-liner will make your kids laugh at their own misery. It is a perfect meme to warm your kids about going back to school. 
2. Alert! Alert! It's school time
Alert your kids with this back-to-school meme and inform them to organize their calendars with a new school schedule. 
3. Emotions around the year
Share this every month expression meme with your child and have a great laugh with them.
4. Are you excited? 
5. Pump your kids
With this meme, you can make the first day of school entertaining for your little people.
6. Forgot to do homework
Does your kid often forget to do homework? This meme can help you remind them to always do homework on time.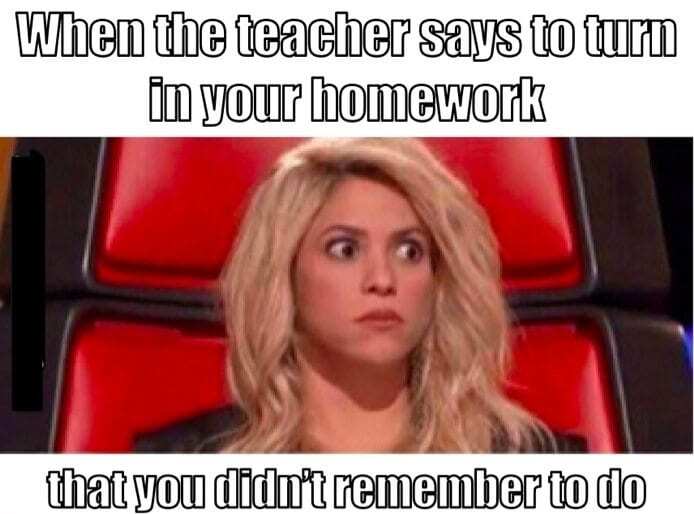 7. Do your homework now!
When you see your kids chatting with their friends instead of doing homework, don't yell at them. Just send them this wise and sarcastic meme.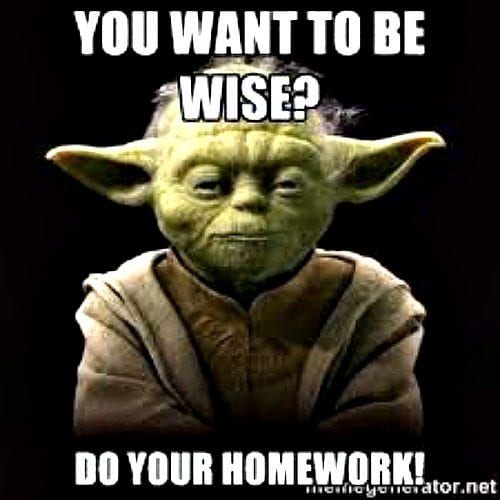 8. It's so unfair
Understand your kids' homework issues to motivate them to do their homework on time.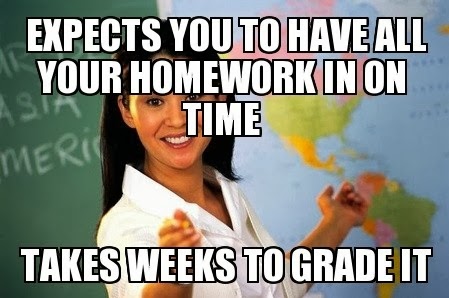 9. Summer vacation homework?
Are your kids bummed about getting loads of homework for summer vacations? This meme can help you cheer them up!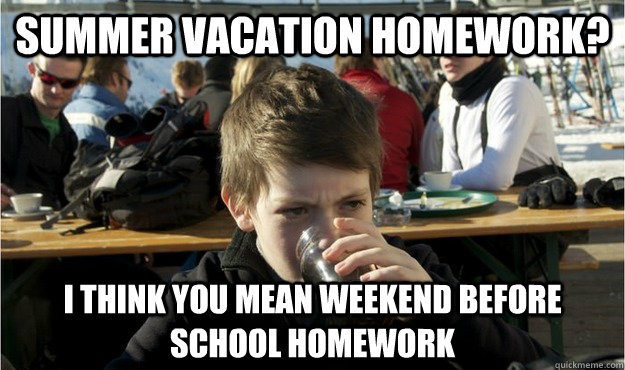 10. Homework is fun
You can bond with your teenagers using this hilarious and extremely relatable school meme.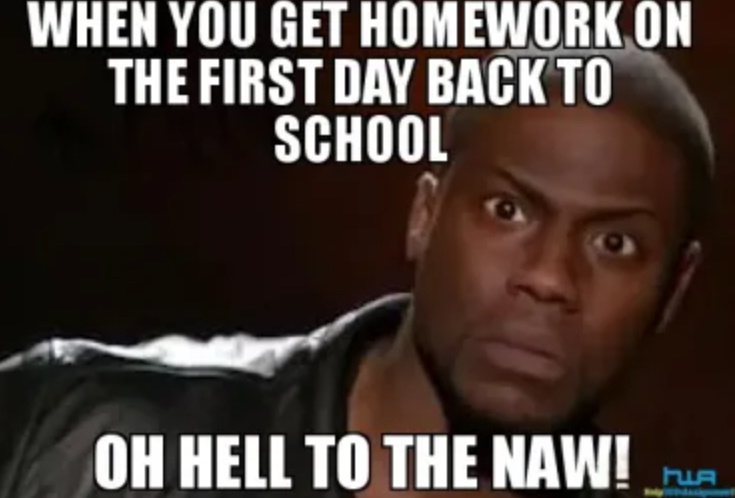 Resources